Gin SATOH – Action Portraits –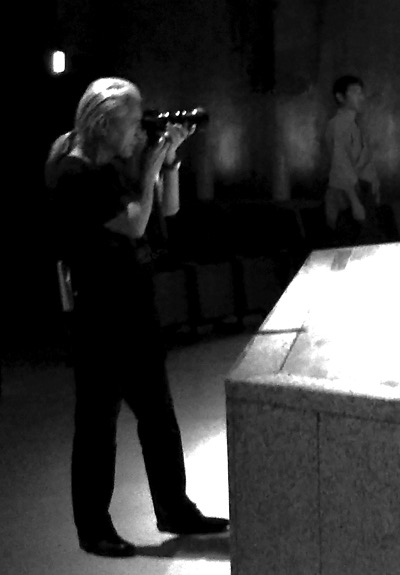 Born 1948 in Sendai, Japan. He has taken a great many photographs in and around Japan and its rock scene, including butoh, contemporary art, cities and The Great East Japan Earthquake. He published the photo book GIG in 1986 with photographs of punk rockers and hardcore-punks and bands such as Tokyo Rockers, Hanatarash and The Blue Hearts, all taken between 1978 and 1986. In 2016, his work was selected as part of the FENTY×PUMA BY RIHANNA COLLECTION worldwide campaign. In 2017, he contributed images to the reissue of Keiji Haino's debut LP Watashi-dake.
Photo books include: GIG (1986), NEW YORK (1991), Silence Geoglyph that Tsunami Drew (2011), IGGY POP by Gin SATOH (2017), etc.
佐藤ジン
1986年写真集『GIG』発刊。1978年~1986年のロックシーン、東京ロッカーズからパンク、ハードコアパンク、ハナタラシ、デビュー前夜までのブルーハーツほかを収録。来日ミュージシャン、暗黒舞踏、現代美術、世界都市風景、東日本大震災などを記録し続けている。2016年「FENTY×PUMA BY RIHANNA COLLECTION 」に写真作品が採用され、全世界で発売。2017年、灰野敬二「私だけ(1st. LP: 1981)」撮影、35年を経ての再発ジャケットアートワークを担当。長年更新していないHP「写真のしごと」にて80年代の写真を紹介中。http://www5a.biglobe.ne.jp/~gin/
Gin SATOH x SLOGAN – Action Portraits Series –